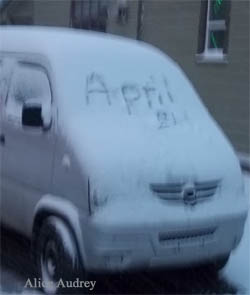 I'm a guest blogger! Actually, I did a bunch of guest blogs when Moving In first came out, but I haven't been real active since. This time I'm talking about Icarus, his accident, and his accidents, if you know what I mean.

You can read all about him and see a new picture of him or two at Underneath The Shell.
In other news, I've once again gone from green grass to snow. Sigh. I don't think this is quite what they meant by April showers.