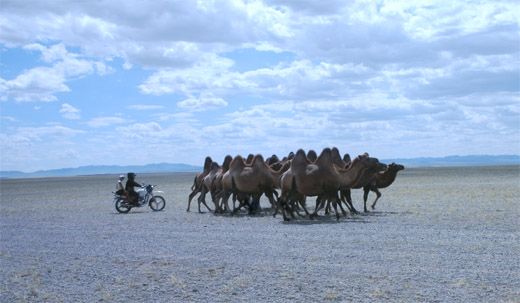 "Hurry, the camels are getting too far away. Go bring them back." With her hands full of felt, the mother was glad her kids were home from boarding school.
"I can't, Mom. Brother took the motorcycle. He won't be back for hours."
"Idiot! Take a camel!" What did they teach them in that new fangled school?

The challenge, should you choose to accept it, is to write a story in exactly 55 words. Flash Fiction 55 is hosted by the G-man, a host with the most.