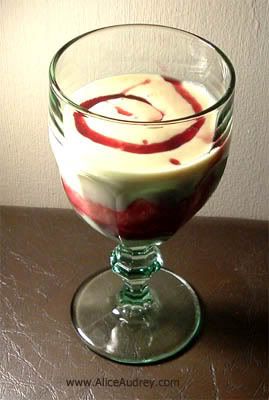 2 c frozen fruit
1 c yogurt
1/4 c fruit syrup
Blend frozen fruit and yogurt in a food processor or blender until smooth. Alternate layers of blended mixture and fruit syrup. Swirl the last of it on top.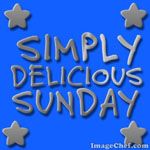 Click the picture to go to the hub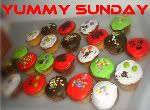 If you did a recipe or posted a picture of food today, leave your link in the comments and I'll link to you here.
Tamy with Italian Sausage Bake
Kristen with Beef Vegetable Soup
Zriz with Pictures of La Serenata Restaurant
Metamor4Sis ate herself silly
angela with a recipe for Horseshoes
Sherrie with a great Apple Pie recipe