My daughter and I made a bunch of beads out of Fimo clay. Can you guess which ones I did, and which ones she did?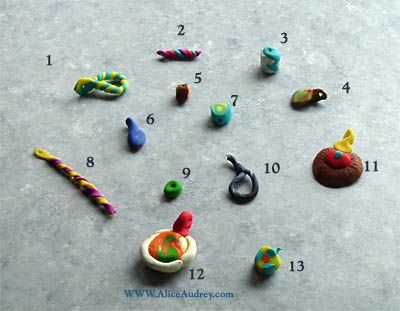 In order to get the permalink from this post you must both put your URL in the Mr. Linky thing and leave a comment.


More Thursday Thirteen Participants
Get the Thursday Thirteen code here!
Buck Naked Politics
Allison
SandyCarlson
The Romance Roundtable
Savannah Chase
Debora Dennis
Jennifer McKenzie
Susan Helene Gottfried
Tempest Knight
Renee
Paige Tyler
Tink
Nina Pierce
Di
Tamy ~ 3 Sides of Crazy
Denise
Robin
On a Limb with Claudia
Nicole Austin
Ann Bruce
Wylie
Cindy Lietz Polymer Clay Tutor