He waits on the edge of the scenic overlook,
thinking about how beautiful she is in the fading light.
Glorious sunset spread out in gold, red, and purple over
the spilled jeweler's box of city lights.
When the last ray gives way to the false light
He can begin his night.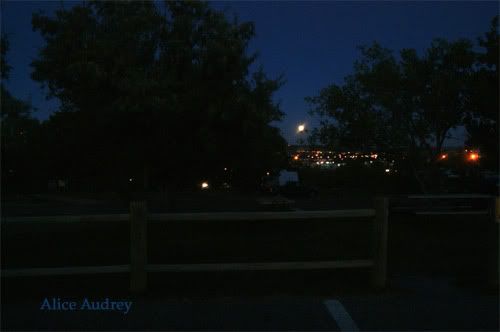 The challenge, should you choose to accept it, is to write a story in exactly 55 words. Flash Fiction 55 is hosted by the G-man, a host with the most.