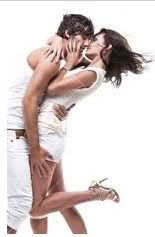 She: Stop it! We'll get caught.
He: Oh, come on, Baby. We're consenting adults. Why can't we?
She: Because the kids are home. They'll ask questions.
He: Who knew we'd have more trouble getting it on when we're married than we did as teenagers?

The challenge, should you choose to accept it, is to write a story in exactly 55 words. Flash Fiction 55 is hosted by the G-man, a host with the most.