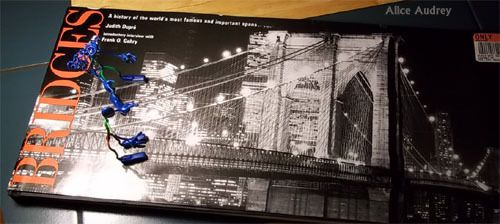 Jill: Isn't this a great book? I really gives you the feel for how long some bridges are.
Jill: What do you think of this one? I really like it.
Jack: It's all right, I guess.
Jack: Now here's a good one.
Jill: Kind of busy. You really like it?
Jack: Yep.
Jill: I guess it's a matter of taste.
Jack: Taste? (lick)
Jack: Bleck! No I don't think it has anything to do with taste.
For more posts with Taste go to Whistle Stop Photohunt
For more posts with bridges go to Keyhole Pictures