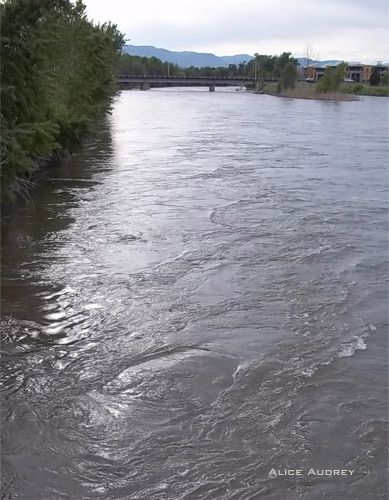 The river is running high again this year. It looked pretty much the same last year, but the news was full of stories about flooding in town. This year, not a peep. I'm not sure if that means we didn't get any flooding, or if it wasn't enough to be worth talking about.
It's been cold too. Saying there is still snow on some of the mountains isn't going to impress anyone who lives in the mountains, but usually by this time of the year it's all gone. Will it impress anyone if I point out that my furnace is still running?
Personally, I like to sweat in the summer. When it's so cold out that paint won't dry, I've got a problem. I'd give up hope for it, but as soon as I do, I'll probably swelter.
How's your weather? Normal?