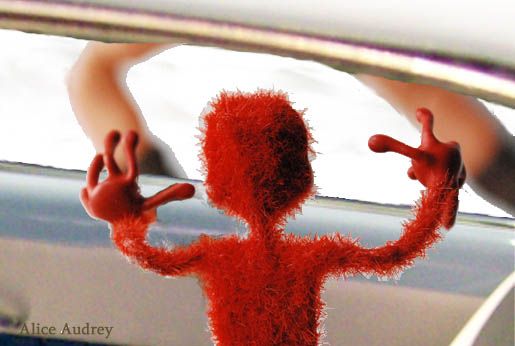 Tina: This is definitely NOT the 1930's. It's the 70's!
Theodor: How do you know. Good Lord! Is that man naked?
Tina: That's how I know. That's Ken. He's streaking.
Theodor: I don't see any smears. He must be a lunatic. Shall we get out the net?
Tina: Don't bother. He'll just drive you nuts. It's enough to make me twitch.
Previously in Jack and Jill: Time was made for traveling (in a Studebaker)
The theme for this week's Jack and Jill is "kinetic" as suggested by Novroz
Want to see what I can do with a word or phrase? Make a suggestion.