In my Etsy Store now:
.
I added two more packs of digital downloads. I call one "Montana at 75mph" and the other "Miscellaneous Montana" I think the titles are self explanatory. Again, each pack has five pictures in it.
.


About that Post: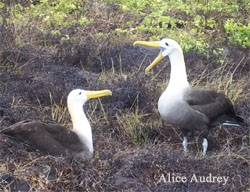 You may have noticed "Theresa" come up in my Fiction Friday 55 posts before. Although G-man would rather we didn't do continuations in our 55′s, I thought I might be able to get away with reoccurring characters. This isn't just because I'm so ga-ga over serials (though that could be argued). It's because I got frustrated with all the "he" and "she" nameless characters.
The thing is, Theresa is a distinctive character. I think if you have no idea what she's like, what a huge chip she has on her shoulder and how insecure she can be, you man not understand this little snippet. After all, who doesn't like laughter? Those afraid to be laughed at, of course.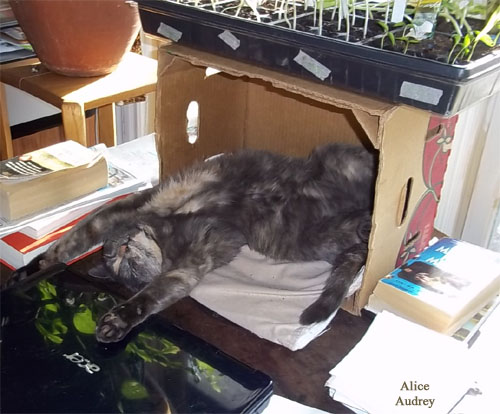 Isn't she cute? This is Diana. She probably weighs half as much as Icarus, even full grown. Ever since I turned the box on it's size to accommodate the garden starts, both cats have been nuts for it.
Mr. Al calls them "inspiration kitties". He likes to reach out and pet them when he's writing and gets stuck. But now he has a problem with them grabbing the top of the laptop while he's writing. He'll get no sympathy from me, though. He brought it on himself.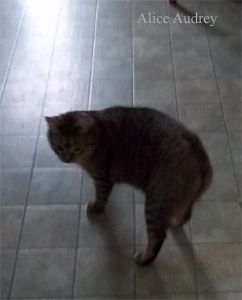 Guest Blogging Icarus Ever wonder what the entire story is on the Thousand Dollar Kitty? It's all here.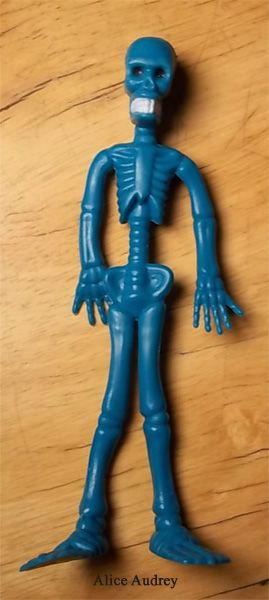 Stud Muffin
Hideous, isn't he? I had intended to introduce a major new character, but when I went to the store to buy a new bendie like Jack or Jill, the store no longer carried them. This guy was the only thing they had that came anywhere close.
Looks like my use of bendies in Jack and Jill is rapidly coming to an end. As soon as I got home I tried to google the bendie company to see if I might be able to buy them only. I know I found them once before, but now there was no sight of the manufacturer. As far as I can tell, they are no longer being made – not just Jack or Jill, but any of them.
I have some ideas for some home-made replacements, but so far it hasn't worked out. Still, I'll keep at it.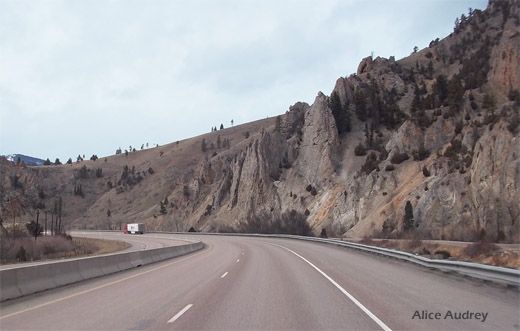 All the pictures in the list were taken by me. Most of them are quick snaps shots I took out the window of a moving vehicle. They were taken at different times, going all the way back to last summer. So, not quite a year old for the oldest, and about three weeks old for the newest.
The most recent would be this one (see above). It was taken while driving back from the airport after dropping Mr. Al off. Seems like since then the only thing I've taken pictures of are Jack and Jill or Etsy pictures. Plus some attempts at Icarus, but that's another story.
Oh, hey. While I'm thinking about it, I'm going to be doing a guest post about Icarus. When I know more, I'll post a link here.
I'm so glad so many people got the joke of my Tuesday Teaser last week: 2012 Instructions 1040-ALL by the IRS, p.158 aka E2. So often my little jests go unnoticed or ignored. Who am I kidding, half the time I don't get it myself.

By the way, although I actually do like a lot of the music the is referred to in Suzie's House, a lot of it has little to do with my personal tastes. Stuff slips in that's the taste of the characters, or often it's referred in in a wry way. So 13 Musical References actually isn't a list of things I like at all.
How's the Writing Going?
Fantastic! It's been a couple of years since the list time I revised this book. Now a lot of the wording strikes me as new, and I'm loving it. For example:
"I never!" Marley raised a gun from the heap around her, slapping the ammunition into place as she spoke, clearly giving Geoffrey's complaint less than half her attention.
"Do you know which straw broke the camel's back?"
"No idea." She started tossing things back into her suitcase.
"You told him which cab company to use. Citywide, was it?"
"Oh. I thought it was the snake."
"Snake?" He grinned, waiting for her to acknowledge her joke with an answering smile. Leave it to Marley to have a snake involved. Elephants, snakes, what next? Then the grin melted away. "Snake?!"
"He's just a little… well, no. Actually, he's a pretty good sized python that I'm pet sitting for a friend." She tossed her mane of brown hair over her shoulder as she looked up, oblivious to the way he had inhaled his tongue in shock.
"And you would bring this snake into my home?" He made it sound like he was angrier than he was, though the more he thought about it, the more it infuriated him. It was clear she'd gone behind his back, requesting Geoffrey bring the creature here without checking to see that it would be all right first.
"Well I can't very well leave him there, can I? I mean, sure, he'll be fine for a while. But eventually I have to feed him."
"Without my permission?!"
"I… need your permission… to feed my snake?" She tilted her head, giving the idea serious thought as she kneeled in front of her arsenal in a case.
"Not feed. Bring into my home! You don't bring anything into my home without my express permission." Reacting to her raised eyebrows, he glanced at her case. "Sure, some guns and electronics are fine. But no animals!!"
Etsy Gallery:
Still in my Etsy Store:

Click on the image to see this particular listing. At one point I got a little too enthusiastic about the beads available on ebay. I'm sure I'm not the only one out there to go overboard on something or another that can be found there. Anyway I bought out a jewelry maker's entire inventory. Most of what you've been seeing in my Etsy story lately came from that inventory. The bead in this necklace are no different.

The vast majority of the bead are Czech glass. They are good quality beads. These… I have no idea what they are. I think the tubes are aluminum. The claws feel like halite, but I couldn't swear by it. The only thing I know is that unlike the rest, they are not Czech glass.

There's kind of a cute story that goes with the name, but I'll leave that to the listing itself to tell.

Don't forget about the 25% off coupon. Use the code ALICECOM1303A Good until April 15th. I'll be listing a lot more of The Girl's earrings this week. It'll be worth checking.

Not only does The Girl make earrings with Origami cranes, she makes butterflies too. She actually makes three kinds of butterflies, but right now I've only got one kind available. I'm hoping to get a made-to-order listing set up, but again I need good light for the pictures. Really, as overcast as it's been, you'd think I lived in Seattle. Don't get me started on the snow, hail, and cold.

Funny story – I had all the origami earrings in my inventory set up on an earring rack waiting to be photographed. The Boy's girlfriend walked past, backed up, and stared. She bought one of the pairs of butterflies right off the rack. So the red ones in the back of the picture? Sorry, already sold.

The Girl's origami crane earrings are a good size, normally, but I felt it would be nice to have something a little smaller. So I talked her into making some cranes using paper that is roughly half as large. It's amazing she can fold them at all. The results are adorable.

Three sets of red and white crane earrings.

The Girl and I got into an argument. I told her I liked it better when she put the beads under the cranes rather than on top. She said she thought they looked better on top. So she made these to prove her argument. I still think I won.

Digital Downloads!

Etsy just made it possible for me to sell digital downloads. You've seen the pictures I regularly post on my blog of places I've traveled to and the local mountains. I'm going through all my digital archives and putting together some scenery shots I think you will like for desktop backgrounds. So far I have two sets available – one of Lake Powell and the other of fall foliage. Most of the other people on Etsy are offering stuff like this for a buck or two per image. I'm selling sets of five for $1.25.

I'm open to suggestions. If you've seen anything in particular on my blog that you would like to have in a high-quality, un-watermarked image file, let me know. I'll put together another pack.