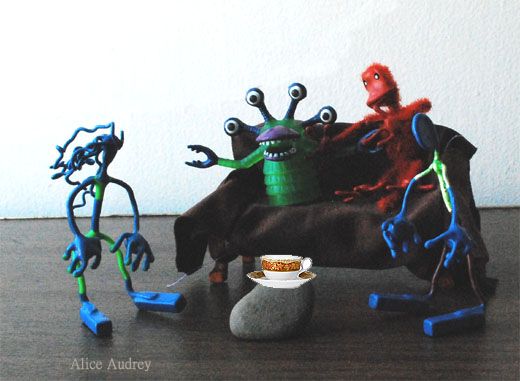 Tina: So you see, this meteor is a sign from heaven. It came right as I was saying I would only move in with you again if one fell, and no one can move it, and you can see it makes a terrible coffee table. Whether I like it or not, I must move in with you again. Jack, why don't you have some more tea? I'm sure it'll settle your never.
Gertrude: Jack? What do you think?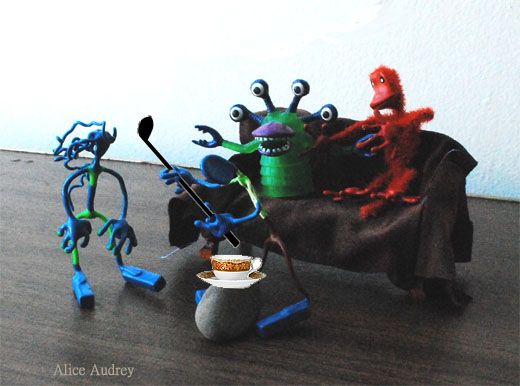 Jill: I guess it's not surprising he would be a little t-ed off.
Previously in Jack and Jill: Hernia
The theme for this week's Jack and Jill is tea time as suggested by The Walking Man
Want to see what I can do with a word or phrase? Make a suggestion.