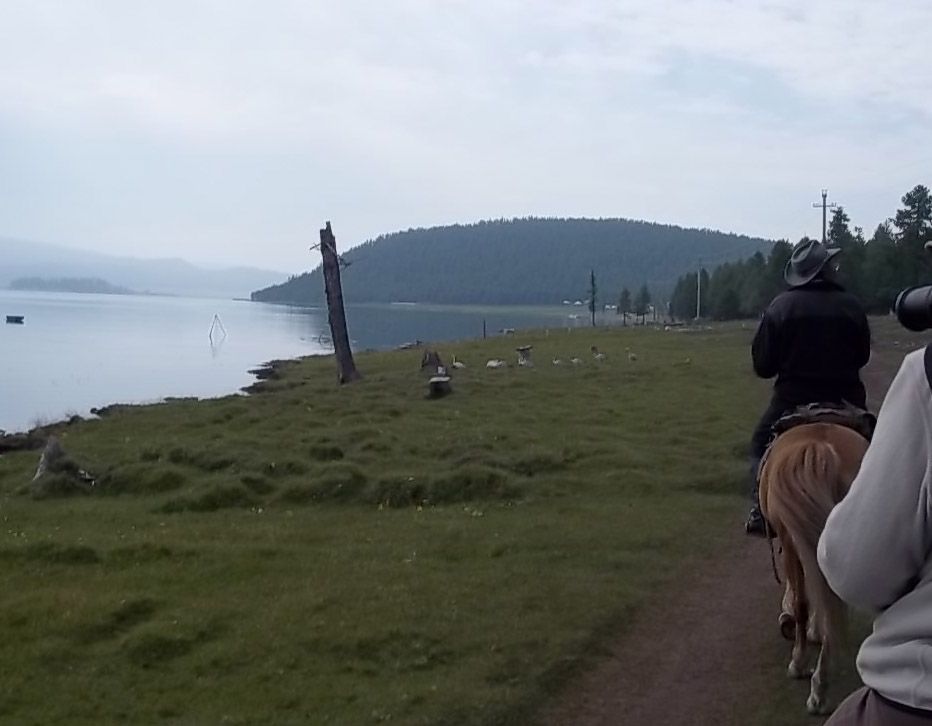 Bridals jingle, saddles creak, each soft thud as hoof meets the ground
carries us further around the lake.
Through the fog of early morning everything becomes
muted and mysterious.
Geese cross the trail in a bobbing line
on their way from tall grass to a watery breakfast.
Walking close together, the horses take us out and back
just for the experience.

The challenge, should you choose to accept it, is to write a story in exactly 55 words. Flash Fiction 55 is hosted by the G-man, a host with the most.