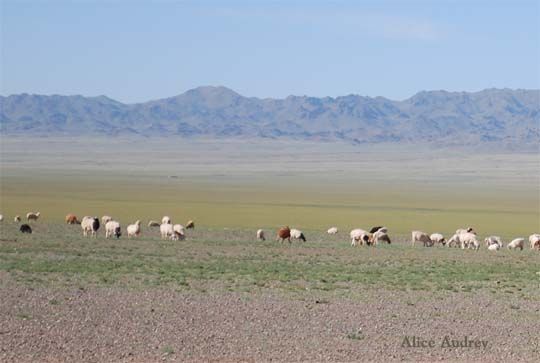 We were driving around in a place that tends to look like the above picture when we ran across something that looked like the picture below.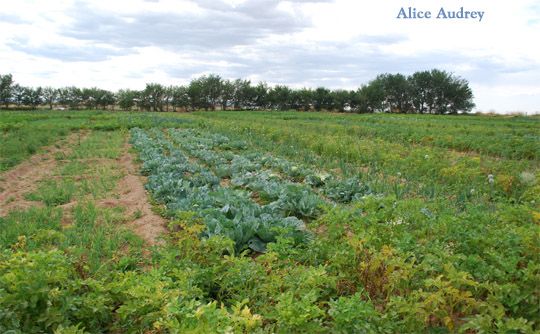 Yep. In the middle of the desert we found an oasis. Most of the water we found in the Gobi Desert was pumped up from various aquifers. Some were close enough to the surface that you could scoop it out with a bag on a long stick. Others were deep enough to require a pump. Regardless, the locals tended to draw only as much as it takes to water their livestock.

That isn't nearly enough to water a farm. This was the only farm I saw down there. It is built around a natural spring, which they divert into the various channels of the field. Each day a different part gets watered.
This particular farm was quite substantial. They grew a wide variety of vegetables, much of which was sold to the various ger camps to be used in fine cuisine for the tourists.

Yet it wasn't a mega operation. It seemed to be run by one or two families with minimal equipment. We were given a guided tour by someone who didn't speak English while a couple of girls washed their hair in the irrigation water. There were only a couple of gers set up nearby.
It was quite a surprise to run across right after a long, hot hike in the red rocks. I only wish we could have bought something from them, a carrot of some beans or such. We probably ate some of their food that night without even knowing it.