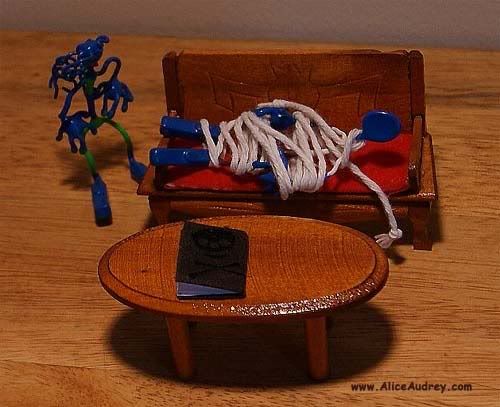 Jack: I am so sorry, Darling. I shouldn't have read your diary. I see that now. It'll never happen again. So please, honey cakes, let me free.
Jill: Free? Free? Are you sure that's what you want?
Jack: Well, now, let's not go overboard here. Just loosen the ropes a little. I'm sure we can come up with a compromise from there.
Jill: heh, heh, heh.
Jack: Gulp.
Today's theme is free
Previously in Jack and Jill: Open Communication
The rules for Photohunt can be found here.
Be sure to visit the home page.