We left Espanola and went to Santa Maria, also called Floreana. There we went for a hike.
1. Brackish water, known for having flamingos. Except today. No flamingos today.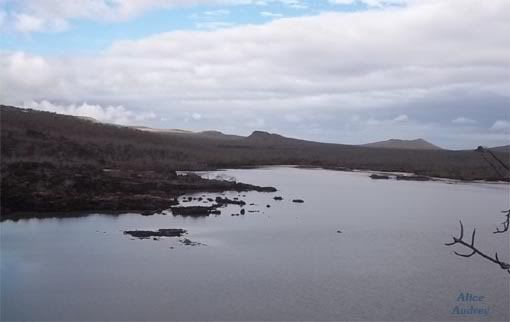 2. We walked past a lot of Holy Trees, still dormant for lack of rain.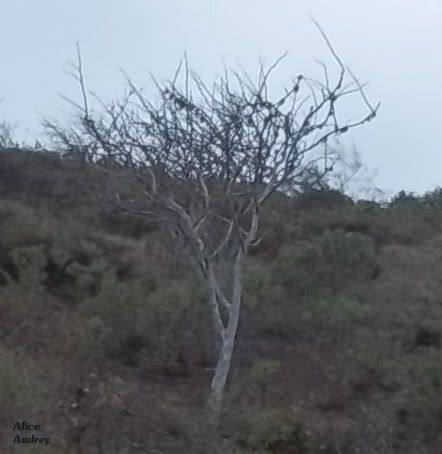 3. Over a rise and around a hill and we came to the beach.
4. George telling us to be careful so we don't walk on the sea turtle nests.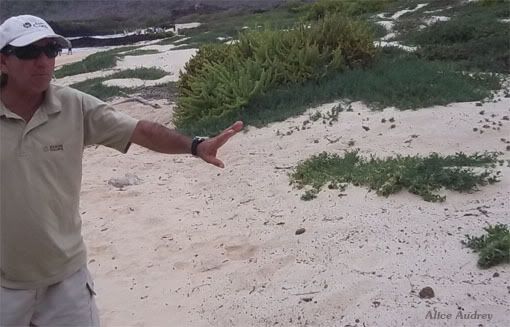 5. Crabs there come in three colors. Black – and very hard to photograph – when they are young.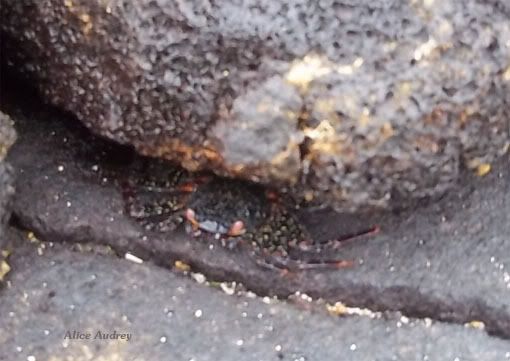 6. Then red as they get older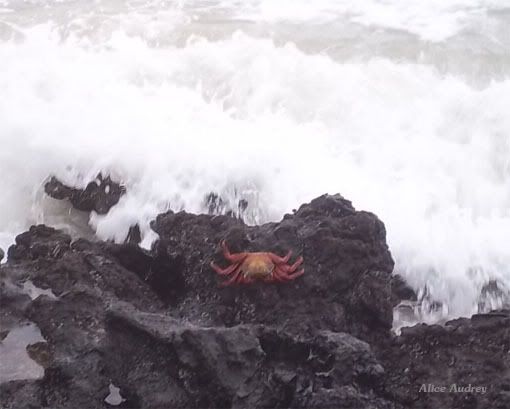 7. And finally yellow in old age. This matches well with the aging of lava, which starts out black, then turns red as it gets older. Only the rocks and the crabs aren't aging at the same rates.

8. We followed some heron tracks to what was left of his lunch. I took pictures, but I'm not going to subject you to them.
9. We didn't snorkel here because there are too many sting rays. The Boy wouldn't stay out of the water though, and stepped on one. Luckily all it did was swim out from under him. Yeah, I know, the water is too muddy to see it here.
10. We then left the beach behind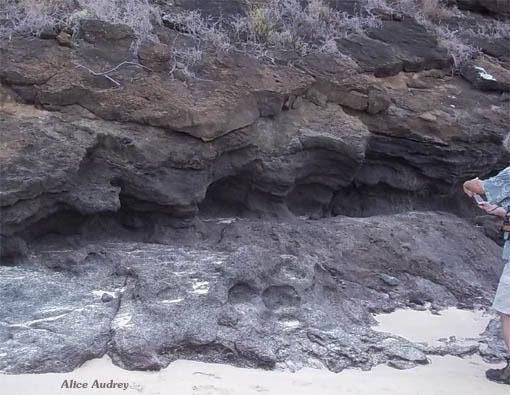 11. And went for a dinghy ride, where I mostly took pictures of people's hair.
12. And the usual sea lions. They are there, looking like rocks.
13. I didn't see them, but you could tell the island has land iguana.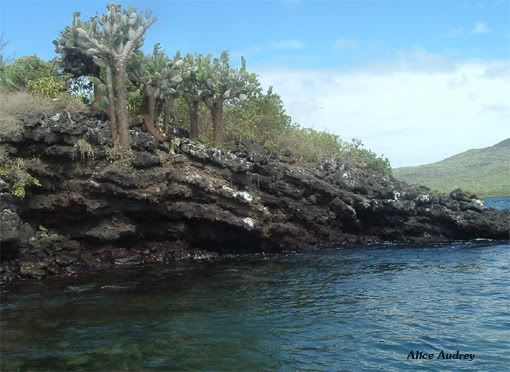 From there we went to Post Office, on the same island, then sailed off to Baltra.
For more lists of Thirteen, visit Thursday Thirteen